Our skills sessions are designed to help improve your running ability with each session guided by two of our qualified coaches.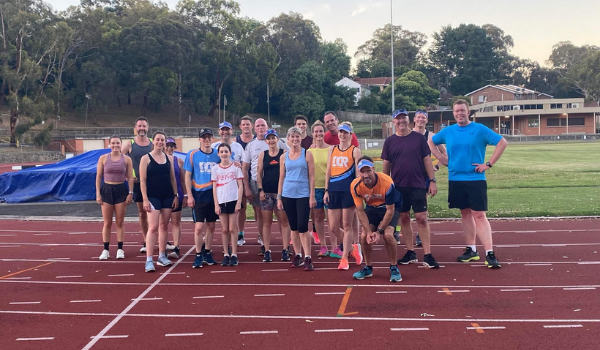 Depending on the type of session being run, 'skills' sessions are typically held at Marngrook Oval in Diamond Creek or at Willinda Park in Greensborough for running on an athletic track surface, every second week. For hills training we head to Hurstbridge or around the back streets of Diamond Creek.
The coaches will deliver a pre-run brief, answer any questions and make sure everyone gets back safely. These sessions are designed to cater for all abilities and everyone is welcome.
Like all DCR training sessions, our skills sessions will go ahead, rain, hail or shine. The only reason they will be cancelled is if the weather is deemed to be unsafe or the temperature exceeds a certain threshold as per the clubs weather policy.